You are here

Our Community
Our Community

Habitat for Humanity - Memphis Fall Build.

(All left to right) Bridget Jaffe, Brad, Allison Gallegos, future homeowner Miriam, Edwin Jaffe, and Rob Jaffe.​
On September 28, 2019 our team participated in the Habitat Memphis - 2019 Fall Build. The 2019 build consisted of nine new homes in the Castalia Heights neighborhood south of the Cooper-Young district. We were thrilled to work with new homeowner, Miriam, on one of the nine new homes. Our particular work consisted of installing windows, some siding, and tidying up some of the framing braces inside the home.
Through this process we were also excited to learn more about Habitat Memphis.
- Habitat Memphis is now the largest local chapter of Habitat for Humanity in the United States
- Habitat has extensive application and training procedures for future homeowners, including ongoing education. See more at this link: https://www.memphishabitat.com/homeownership
- We plan on participating again this year (Fall 2020) and will likely have opportunities to get involved! Please let us know if you would be interested in getting out to the build site.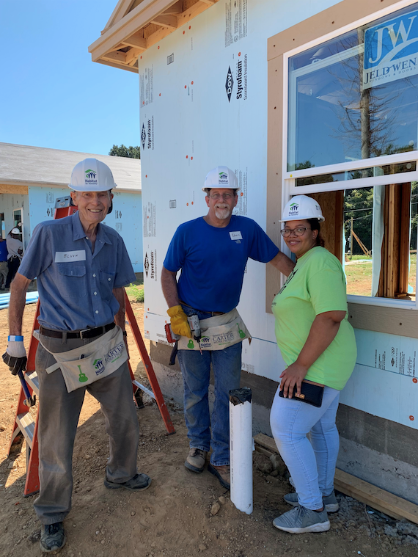 a fellow volunteer, Edwin Jaffe, and future homeowner Miriam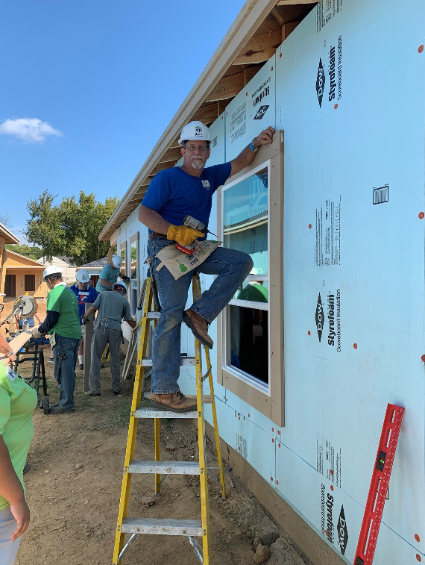 Edwin trying not to fall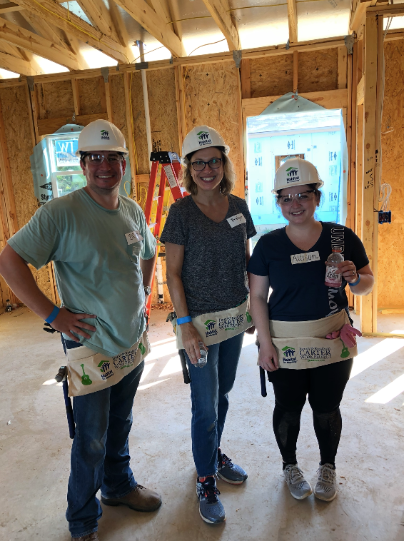 Brad, Bridget, and Allison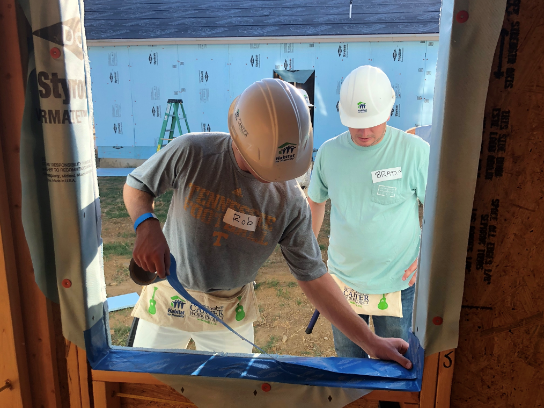 Rob and Brad preparing for new window installation.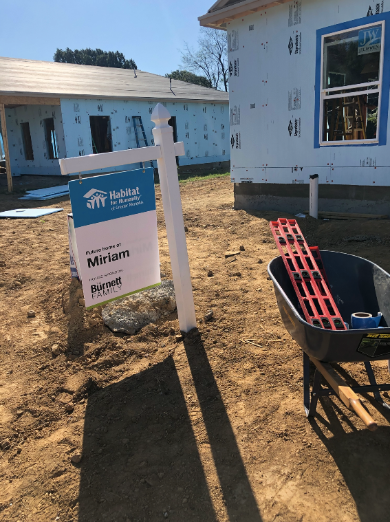 Signage outside Miriam's home in the development that includes nine total for the fall build. The primary sponsor on this home was Mr. and Mrs. Michael Burnett.